Ballet (aka fetish) heels are so hot. I fell in love the first time I watched the Blue Orchid video by the White Stripes. Well Christian Louboutin and David Lynch designed some amazingly hot fetish heels for a gallery exhibit shown in October of 07. Here are some pics: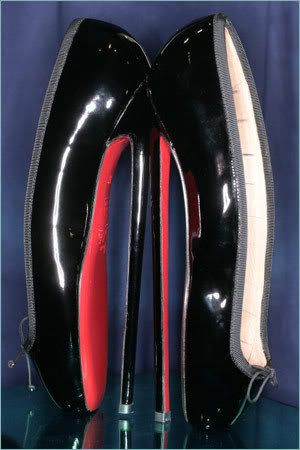 And I thought walking in my Colin Stuart's was hard.
But I just love the beauty of these shoes, and more for the gothic elegance as shown in this video then for the fetish aspect.